I am so wrecked right now, I can't even form complete thoughts....amazing, heart-shattering awesomeness I just read. Review to come with the tour 9/2.
Review: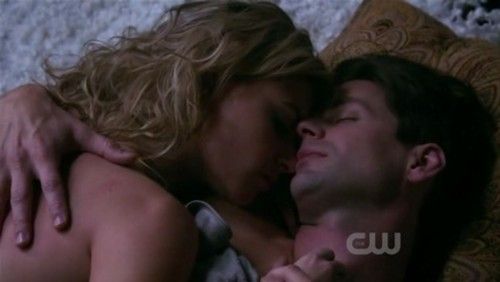 "'Babe, please…don't give up. It will be okay…' As I return his embrace, I believe the earnest prayer he's chanting in my ear, and I believe his words with my whole heart, but even Ben can't stop the numbness settling around me, settling around my heart.
I can feel myself withdrawing from him.
From his love.
From my marriage.
And there's nothing I can do to stop it.
Nothing."
Cathy: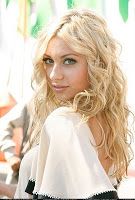 Ben:
Cathy and Ben have an epic love. The kind of love most people only dream about. Meeting by chance and having that instant connection is stuff books are made of, right? Well, this story is just that way…except it isn't. This story is real (as real as real gets in fiction); a story where life gets ugly and someone gives up. Cathy is that person.
Devastated over their losses and continued struggles, Cathy mentally checks out of her marriage. Ben, being the man that he is, doesn't want to believe that this "road block" is permanent; instead choosing to hold on tighter and work harder in order to move forward. What Ben doesn't do, is listen. He hears Cathy's cries for help, but doesn't absorb them the way she needs him too; causing her to shut down and shut him out.
"With this huge gaping hole inside me, and my taunting doubts as constant companions, I'm left hollow, angry, and afraid of intimacy with my own husband. Physical intimacy won't close that gap."
Finding a way to cope with everyday life is becoming more and more of a struggle for Cathy. She is growing resentful of her "perfect" husband and his need to "fix" her. Pushing him away doesn't help…but along comes a distraction, one Cathy had never anticipated to destroy her life as she knows it: Arsen.
"It's funny that his name reminded me of fire because he certainly looked like someone who could burn you to the ground."
Arsen: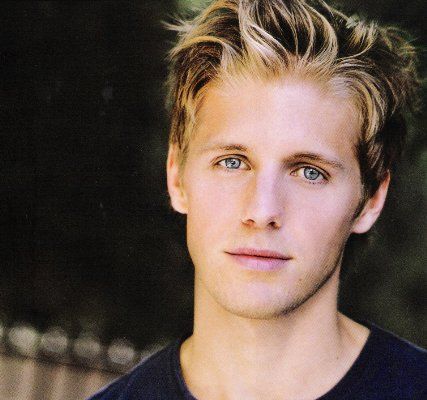 And so the match is struck. There is an instant attraction to the forbidden; fight as she may, Cathy ultimately caves to the fire that will burn her marriage to ashes. Arsen. Playboy heir to a hotel fortune. A man who was supposed to be a boy, and has absolutely no regard for other people's lives…sometimes, even his own. Reckless and young, Arsen goes for what he wants, and he wants Catherine. Knowing that she is married I guess is part of the allure…I mean, who doesn't want what they can't have? Cathy suddenly finds herself tangled into a web of deceit that she no longer has any interest in getting out of.
"I loved the attention he paid to me and the way he made me feel. Alive. Happy. He made me forget. Ignorance is bliss, right? Well, knowledge is misery. And the truth hurts."
Finding solace in the arms of another seems to be the only thing that keeps her together (at least in her mind). This is NOT normal! This is NOT okay! WARNING! WARNING! WARNING! Every alarm bell is going off in my head, my heart, my stomach was even in knots as I watched the story unfold. What I didn't anticipate was that Arsen did something for Cathy that her husband couldn't do (not because he actually couldn't but because she wouldn't let him); he gave her hope back. Arsen convinced Cathy that life is what you make of it…and you have to make it work, no matter the obstacles.
"'Life without love, without chasing your dreams, is nothing. It means nothing. It's a sad f*cking empty shell, Catherine. It's so easy to drown in darkness, to let it smother you, swallow you whole, to be blinded by it. But you gotta fight. You gotta f*cking fight…You need to look the f*cking sick joke that is life straight in the eye and tell it to bring its f*cking A game because you shouldn't go down without a fight.'"
What does a woman do, who feels she has nothing left of her life? A woman who feels less or not worthy. How can one cope with those immense feelings of despair, pain, and loneliness when she, herself has no control over the very make-up of her being? Cathy doesn't cope. She retreats. She self-soothes (in the worst possible way). Unfortunately, she isn't the only one who pays the price of her indiscretion.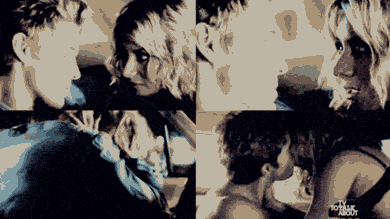 "And now I have to face the music. I have to make a choice once again. And it doesn't matter what choice I make. Which path I choose to follow. Either way, I will break my own heart. I will lose a part of myself.
But I think I already have.
I love two men.
And this time, the monster that I am, the one I've become, will bring someone else down with me. It's the darkness in me, I tell you…it follows me everywhere I go, spreading like spilled black ink on white paper."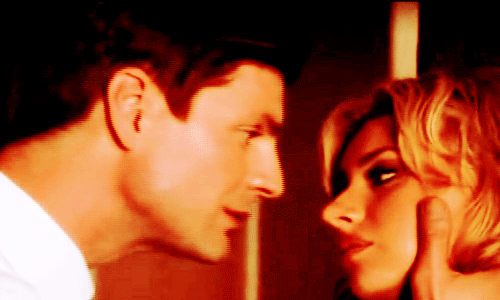 I can't even tell you how many times I broke down sobbing while reading this book. It tore my heart to shreds. I couldn't even escape it in my dreams because it played like a movie on repeat. All I could do was picture the agony that each person went through on their separate journeys through hell. I absolutely do not sympathize with anyone who cheats on their spouse. I also think there are two sides to every story. Mia does a phenomenal job of describing her characters and with the attention to detail for every aspect…ugh, tearing up just thinking about it. I loved that this book touched on multiple POV's because it gave insight as to what the other was feeling while events were taking place. I highlighted so many passages in this book, I'm surprised there was any unmarked text…what I found interesting though; most of it was with Ben or from Ben's POV. So, yes, I am totally TEAM Ben.
"Falling in love with someone is easy. It's loving when the newness has worn off, when life gets tough, when things get in the way, when physical passion is gone, that true love remains. When love can conquer it all."
I only wish it were enough for her to remember that in the beginning; before the fire started burning for someone else…before everything went up in smoke…all because she fell for Arsen.
**5 Charred-Heart Stars**