*happy tears
Review coming soon!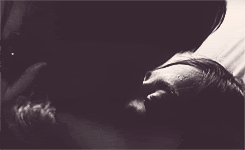 Advanced copy provided by the author in exchange for my honest review:
"Why does it feel like I never see you?"
Married life hasn't changed much for Ryan and Julia. He's completed school but works hellish hours for his residency while Julia's job has become more demanding leaving them with little time together. Even with the difficulties of their professions, they make the effort to always show their love to one another.
A weekend away seems like the perfect excuse to have some much needed time alone; even with the celebration of Aaron and Jenna's wedding being in the foreground. This celebration can be fun on so many levels!
"Julia, do we have to meet up with the others tonight? I'd rather not. Not tonight." "We don't have to stay long…we can get some wine. It will help you relax…" "I just want to get you a long and wrap myself around you all night…I feel like I haven't touched you in forever…I want to make love to you. I need to lose myself inside you."
Bliss, that's the only word to describe how they feel when they are finally together. Life couldn't be better, even if time is preciously sparse, it's theirs and they revel in it.
One night, Ryan is faced with an incident that could leave his life in the balance. His nurse, Jane is with him when they are assaulted with a knife and when Ryan is attacked, Jane jumps in to save his life. He is spared with minor injuries but Jane is detrimentally injured, her life hanging in the balance as she loses massive amounts of blood. Ryan saves her life, even if she is scarred and changed for life, she still has her life. Little did everyone know that lives are about to change…especially Ryan and Julia's.
Riddled with guilt over the attack, Ryan makes an effort to be friends with Jane but she has other plans. Sabotage is the only word that comes to mind when Jane worms her way into Ryan and Julia's life together. Unexpected visits, guilt-trips, snide comments…Jane does everything she can to drive a wedge between Ryan and Julia.
"Don't forget what Julia went through when you were on lockdown in the hospital that night. She thought you might have been killed. She's the one who loves you, and has the most to lose if something happened to you. So wise the fuck up, Ryan. Julia went through it too. Just in a different way. She needs you. Jane may have saved you, but Julia almost lost you, and she's probably afraid she's losing you all over again."
Determined to make things work with this new challenge facing them, Ryan continues to reassure Julia of his love for her and that there would be never anything between him and Jane except friendship. Julia believes him and trust what they have but she also knows in her heart that Jane wants Ryan. The true test is yet to come and they are both faced with some very difficult decisions. Jane manages to ruin their holidays and is so bold to approach Julia on New Year's Eve (at her own event no less!) about her feelings for Ryan and how she is the better fit…boy, I wanted to slap her! Julia makes a hard and fast decision…but can she truly live without the love of her life?
"Half a world separates us, and I'd just severed my only connection to the one person I never thought I could live without. I'd walked away from the love of my life, in the desperate hope that my best friend would find his way back to me."
A month goes by with no word from Ryan and Julia starts to lose hope in their love surviving her decision to leave…just for work, but none the less, she left. Ryan is trying to give her what she wants. He has finally opened his eyes to what was happening and is now grasping at threads that Julia will come back to him…or at least tell him where she is. Doing what he can to find his way back to his wife, Ryan sees the article that Julia printed in her French publication and flies to Paris hoping to salvage their marriage. Ryan finds that Julia hasn't strayed far from their regular habits; what he does see though is that she is in the arms of Mike (just her friend, but she's been gone a month—how is Ryan to know he's just a friend). Got to love a classic misunderstanding and his surprise when she enfolds herself back into his arms, explaining everything. Ryan is elated that Julia's feelings haven't changed and he also knows she has a little secret…guessing before Julia has the chance to share the news of their mad, mad love.
"Have I told you have absolutely thankful I am for psych 101?"
The third and final book in The Remembrance Trilogy is nothing short of brilliant! This was the perfect ending to an epic love story, I truly loved Ryan and Julia's story and will definitely be back to visit them often. Thank you Kahlen Aymes for this lovely story of friendship, growth, and love…and showing that a girl (or guy) can have their happily ever after; one complete with mad, mad love.
**5 Epic Finale Stars**